WE EXCEL AT SELF-FUNDED AND GROUP HEALTH CLAIMS REVIEW
Group Health Claim Review
Hopewell Risk Strategy's bill review product is designed to provide significant reductions in medical claim costs in concurrence with timely and accurate payment recommendations. Hopewell Risk Strategy provides industry leading medical claim review services. We provide state-of-the -art bill review and repricing solutions for group health medical claims. Average savings on out-of-network claims is 53%. We review both in-network and out-of-network claims. Out-of-network claims are repriced to Usual, Customary and Reasonable charges per geographic region in addition to being reviewed by Registered Nurses for inappropriate and incomplete documentation charges. In-network claims are only reviewed by Registered Nursing staff for inappropriate and incomplete documentation charges. While many bill review companies boast of high, upfront savings it's what you retain at the end of the day that matters. Hopewell Risk Strategy has historically retained 94% of its reductions on out-of-network claims after provider appeals. Our appeal specialists are an extension of our client's appeal process.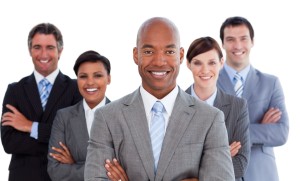 Hopewell Risk Strategy's team of experienced negotiators combined with our proprietary databases secures deep discounts on medical claims with a full release of liability, so patients are not balanced billed.
20% Average Negotiated Savings
It's All About The Bottom Line!
Characteristics
Data and history for cost vs. charges
Negotiation expertise from experienced professionals
Advantages
Savings above reasonable & customary allowances
Eliminate provider appeals and no balance billing
You only pay for successfully negotiated claims
In reviewing the claims prior to negotiations, Hopewell Risk Strategy's Fee Negotiation product helps clients avoid paying unreasonable charges. Claims over $250 are evaluated for upcoding, unbundling, and overcharges by our registered nurse staff in addition to being repriced per geographic region. Signed agreements are obtained from providers on all negotiated discounts.
Post Payment Audits
Post-Payment Audits look back at larger claim payments, or even time-framed product claims payments, like Medicare, Medicaid, or CHIP payments. HRS provides the financial and clinical audits on program or time specific groups of claims. We do this by taking an auditor's view of claims sampling and then dissecting any abnormal areas, such as double billing for items that should be included in a single fee, for example, surgery supplies or individual lab tests in a panel. We identified a coding error rate between 31-49% for five consecutive years of sampling data. Experience counts.
might show.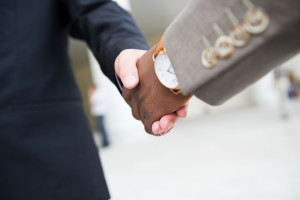 Patient Advocacy
Hospitalization and illness can be very stressful. Combine this with medical bills that are artificially inflated and you may need someone to speak for you. Hopewell Risk Strategy's Patient Advocacy program plays a critical role in helping members and dependents with their healthcare costs.
Our expert client services staff is able to act as your medical accountant. They're well versed in the ins and outs of medical billing and know how to:
Review a statement for billing errors
Negotiate cost reductions with hospitals and clinics
Work directly with collection agencies
Help find charity programs for assistance
The focus is on the best interest of the patient. We strive to address concerns, improve communication and resolve difficulties — all in a timely manner.
Correcting Credit Reporting Errors
Both the credit reporting agency (CRA) and the organization that provided the information to the CRA, such as a hospital or collection agency, have responsibilities for correcting inaccurate or incomplete information in your credit report.
Our Patient Advocacy program assists the patient in reporting inaccurate information and provides detailed facts to explain why the item is in dispute and requests deletion or correction by the CRA.
Courtesy Call to the Member
A Hopewell Risk Strategy Account Representative will contact the member and validate if they've been balanced billed by the provider.
The member will be informed who we are, our process and what billing issues were identified on their claim.
We provide our contact information and option to refer calls from providers and collectors to the staff member working on a resolution to their claim with  the given provider
We assist the member in writing a dispute letter that will be sent to the provider and place the account in dispute. A Patient Advocacy Packet is mailed to the member. This Patient Advocacy Packet includes a sample dispute letter detailing the billing issues on their claim and information from the Federal Trade Commission detailing their rights when disputing a debt.
General insurance education
Renal Dialysis Bill Review
Average Savings of 72% on end stage renal disease claims
Renal dialysis claims are among the most costly in all of healthcare. When a patient has end stage renal disease and is on dialysis, Medicare does not become primary for thirty-three months. During this time, dialysis centers are charging up to 1250% of what Medicare pays. Dialysis centers will in some cases offer a 20% discount but as we know, these are ghost savings.
Plan Document Consultation
Too often plan documents do not support sound claim processing. In some cases, an amendment may be enough to fix this problem but commonly plan documents need further reconstructing. Our attorneys and clinicians are experienced in all phases of Risk Management. We review and provide recommendations for updating to ensure that the plan document is cost containment friendly.
Securing Rights Through Plan Language
"Your rights are only as good as your plan language."
Before implementing a new program:
Review for common issues
Ensure the language supports the program
Spot contradictions
Revise and update the language
Plan Language Requirements
Right to Pay "Appropriate Amount" and address implant charges in the plan:
Example: Implant devices are only eligible up to 150% of the manufacturers invoice
Definitions
Usual and Customary (amount charged)
Reasonable (the basis of the charge)
Clean Claim (all details necessary to process in accordance with the SPD)
Maximum Allowable Charge (defined, and claims in excess are excluded)
Plan Language Requirements
Right to Audit / Review Claims
Claim Audit Provision
Medical Record Review Language
Right to Refund
Ability to seek a refund of any overpayment from the provider, the participant, or any responsible third party
Discretionary Authority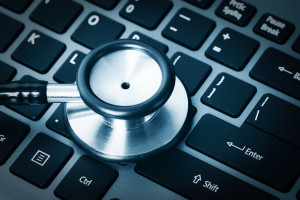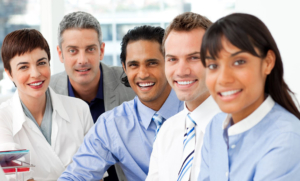 Claim Coding Reviews
We de-mystify medical bills, working to figure out a fair price for a given medical service. We dig deeper and go beyond just looking for over payments. We work collaboratively with your providers to help both of you create the most effective strategies, plans and activities to prevent future errors and improve the claim payment process.
Contact us!
Are healthcare costs bleeding your business dry?
We excel at self-funded and group health claim review.
Contact us!